Faculty of Electrical Engineering
The staff of the faculty consists of 78 scientists and teachers, including 4 full professors, 21 associate professors, 48 people with PhD degree in technical sciences and 5 people with MSc Eng. degree.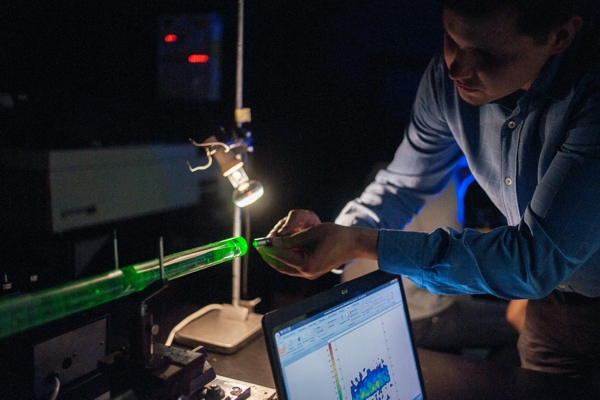 Research works conducted at the faculty concern contemporary scientific issues, development of electrical and electronic technologies and their implementations. The scientific activity of the faculty staff is concentrated on:
control engineering, automation and robotics, control theory and diagnostics,
power engineering and renewable energy,
theoretical electrical engineering, metrology and telemetry,
industrial electronics and power electronics, control of electrical drives,
electromagnetic compatibility of devices, High voltage techniques,
signal theory and digital signal processing, Internet of Things,
photonics, lighting technology,
technology and applications of special optical fibers,
parallel and high performance data processing.
The faculty has some modern, unique laboratories, e.g. energy converters, automatic control, fibre-optics, high voltage technology. These include devices and installations placed on the Polish Roadmap for Research Infrastructures.
The development of the faculty is shaped by permanent cooperation with some electrical, electronics, IT and other high-tech companies.